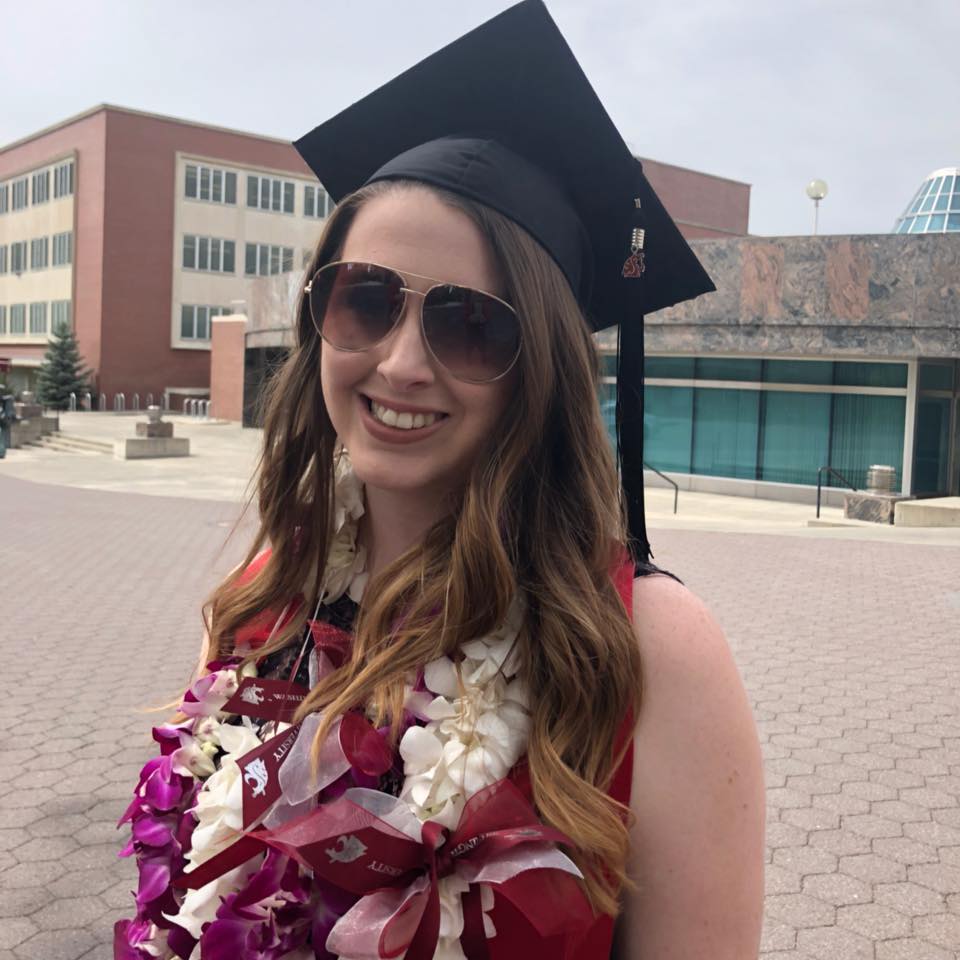 Krysta Murphy will graduate this spring with a degree in criminal justice, and a clear purpose: She plans to be a victim advocate.
"My career will be focused on helping others. I think I've taken that from the Masonic order," she says. Murphy, who attends Washington State University online from her hometown of Simi Valley, California, joined Job's Daughters at age 11. She served as grand bethel chaplain in 2016-17.
"Everything that I am – my determination, my confidence – is likely from Job's Daughters," she says. "They say any former Daughter can walk into any business meeting, have the agenda thrown at her, and run the meeting. It's true. Job's Daughters prepares you for life."
The Masonic Youth Leadership Scholarship does, too, by supporting the education Murphy needs to achieve her career goals.
"I want to thank the Masons," Murphy says. "With this scholarship, they're really touching our lives. They're part of our future."
How have you seen the Masonic youth orders impact young people?
So many of us have grown into confident adults because of the youth orders. When my best friend joined Job's, she was really shy. She wouldn't go to any event without her mom. She grew up to be the bethel ham, the jokester, the biggest personality. It's the best example of what the youth orders can do for a person. Even me: I'm more confident than I would've been, and more social. In addition to being a full-time student, I work full-time at an insurance agency, and to feel confident as a woman in the workforce is a cool characteristic that comes from Job's.
What was it like to be grand bethel chaplain?
It was incredible. It's funny – at the beginning, it was the one position I didn't want. Way back when I was chaplain at the bethel level, it was the only position I struggled with. The players and the fancy footwork were hard to memorize. It intimidated me. That stuck with me, so when I got grand bethel chaplain, it really made me rear back and face that childhood fear. Now, I think it was the best role I could've gotten. It challenged me, and made me prove to myself that I could do it.
What first made you consider a career as a victim advocate?
When I was a freshman in high school, I was a witness in a trial. I saw the whole process unfold from beginning to end. It fascinated me. A female attorney was there to coach us through the trial, and the way she helped us inspired me. I also feel very strongly that women should be powerful – I think that comes from being a Job's Daughter – and that makes me want to advocate for women who are victims. As a victim advocate, I'll be there to explain the process, and be that phone call when they need somebody to say, "What you're experiencing is normal. Everything's going to be okay."