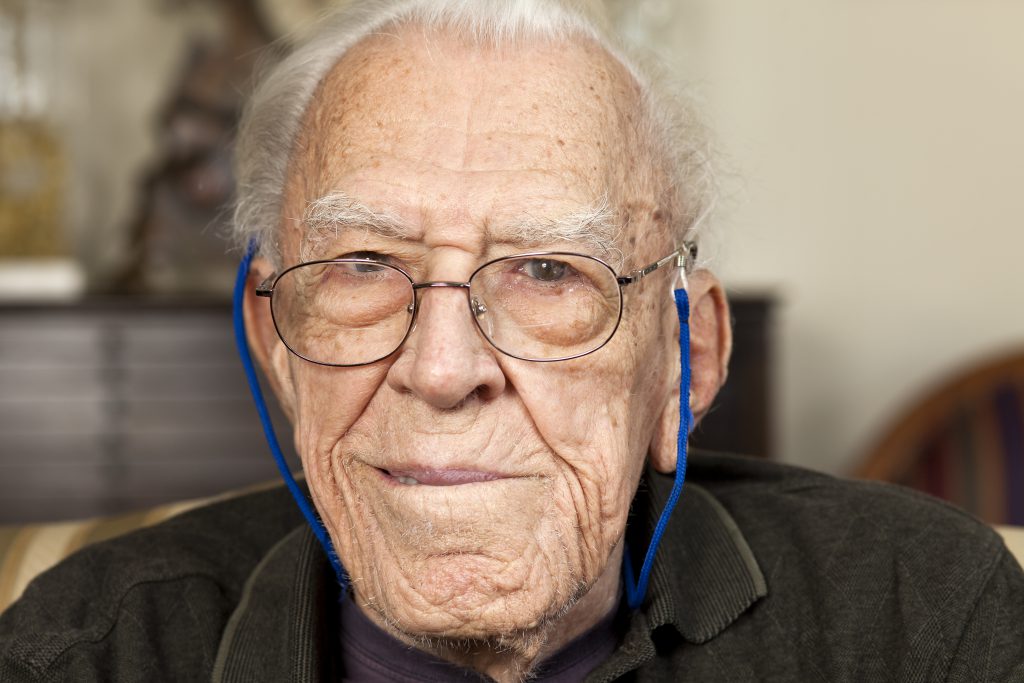 When one elder brother found himself alone and vulnerable, the Masonic Homes helped ensure he received the care he greatly needed.
Six years ago, at age 84, Chester lost his driver's license.
His vision had become too poor for him to read the road signs and act accordingly. The Central Coast Mason did not let this setback bother him though; he gave his friendly neighbors a few dollars to shuttle him to appointments and grocery shopping. He believed he could get along just fine.
Around this time, his lodge connected him with Masonic Outreach Services (MOS). Although Chester stayed as independent as possible, he needed some financial assistance to afford doctors' appointments and other needed expenses. MOS supplemented his pension and provided him with ongoing care management.
As the years passed, Chester's vision continued to deteriorate. MOS arranged for a housekeeper with caregiving experience to help Chester with routine household tasks that had become challenging. The housekeeper, Jennifer, became a trustworthy friend and confidante for Chester. She also communicated closely with MOS to keep care managers abreast of Chester's health.
Eventually, Chester's vision declined to a point that made it difficult to care for himself independently. MOS helped him move into a local assisted living facility. Though Jennifer was no longer employed by MOS, she continued to visit her friend, keeping up his spirits even while his health continued to fail. 
A few months later, MOS realized that Chester needed more advanced care than he was receiving. They began the process of bringing him to the Masonic Home at Union City, where he could receive skilled nursing. This transition was a difficult one for Chester. He had no remaining family. His only friends – the only people he trusted – were his MOS care managers and Jennifer.
"Chester is very happy here," says MOS Case Manager Liz Tarzon. We knew it would be a hard transition for him – he left the Central Coast where he has lived for more than 60 years – but today he is doing great. He's here with his Masonic brothers." 
**Names and identifying details have been changed to protect client privacy.
Help brothers like Chester receive the care they need.